That's A Great Idea
THAT'S A GREAT IDEA is a University-wide suggestion program hosted on the Vice-President (Administration) website. It focuses on providing an easy method for the University community to share their ideas on enhancing Administration's programs and processes. It is open to all members of McMaster's community.
An example of a great idea, big or small, may involve:
Solution to a problem being encountered;
Suggestion for the creation of capacity in our resource-stretched environment;
Enhancing quality of service in what we do;
Increasing efficiency and/or effectiveness in our practices.
Ideas will be forwarded to the appropriate project leader, and there will be continuous communication between submitter, TGI program manager and project leaders on status and implementation of the idea. Please visit us at TGI Questions to review FAQ's on the program.
Every idea will be recognized and considered for implementation.
Additional program information can be found in the
TGI Website Guided Tour. This is a step-by-step guide
on how to navigating through the website.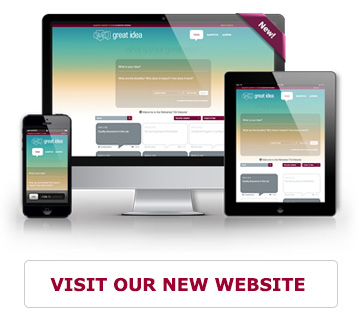 We appreciate your feedback.
Click here to let us know what you think!
For any other inquiries, feel free to contact greatidea@mcmaster.ca directly, and a member of the TGI Team will be sure to get back to you as soon as possible.
Thank you for your participation in the program. Enjoy!