Vasitis nodosa (VN) is an infrequently recognized nodular lesion characterized by a proliferation of the vasa deferentia. A previous history of vasectomy is usually reported although prostatectomy and herniorrhaphy may also preceed this lesion. VN is associated with granulomatous inflammation in 70% of the cases. Nerve involvement by epithelial cells has been reported in 20% of the cases with no malignant significance. The importance of this lesion is based on the similarities with a malignant process of epithelial nature.
Results
PRESENTATION OF THE CASE
A 33-year-old man who had undergone a vasectomy 3 years before, was admitted to the hospital in order to revert his infertility. There was no remarkable previous history. A vasovasostomy was performed. During the surgical procedure a thickening of the ends of both vasa deferentia was observed. Such specimens were resected to perform pathological studies. After 6 months the patient is in good health and has good parameters in spermiogram analysis.
HISTOLOGY
Grossly, both segments resected were thickened (0,9 cm. in diameter in each case). The histologic examination revealed a proliferation of small, intramural ductules lined by cuboidal cells with abundant cytoplasm and nuclei with large nucleoli (fig. 1). Prominent granulomas with abundant spermatozoa (fig. 2) were found as well as few ductules which were intermingled with them. Foci of perineural and endoneural invasion by epithelial cells were readily observed (fig. 3).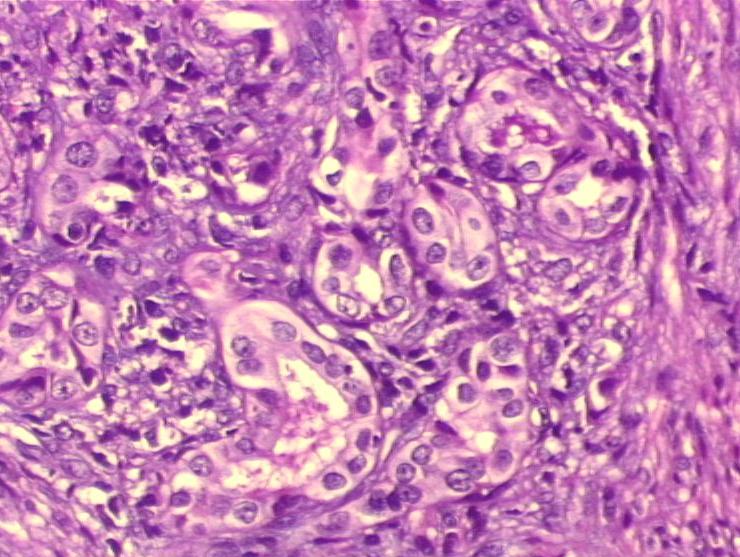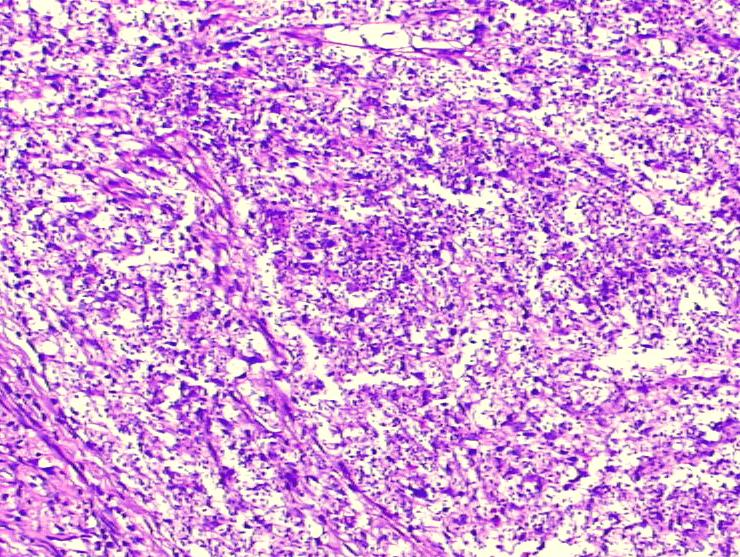 Fig. 2.- Abundant spermatozoa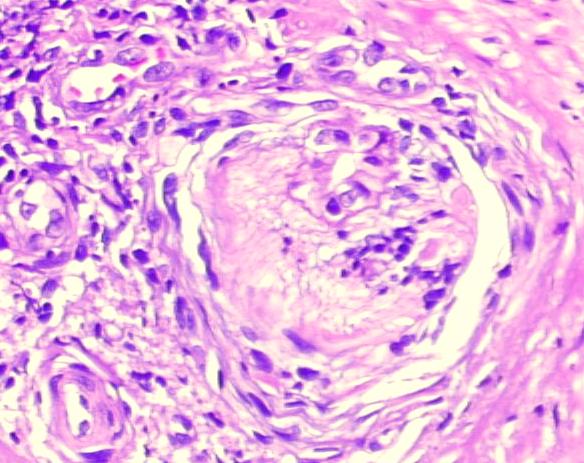 Fig. 3.- Neural invasion by epithelial cells.
---