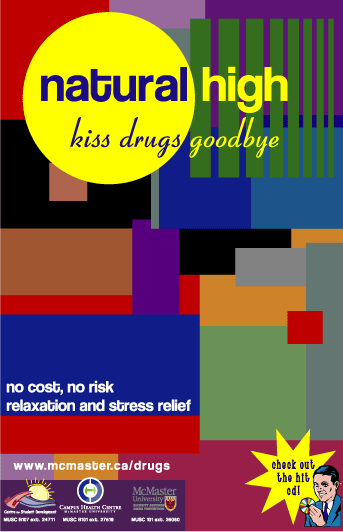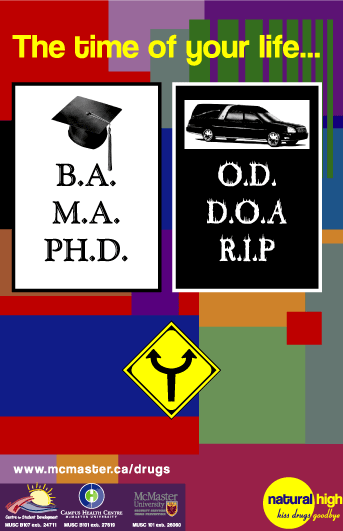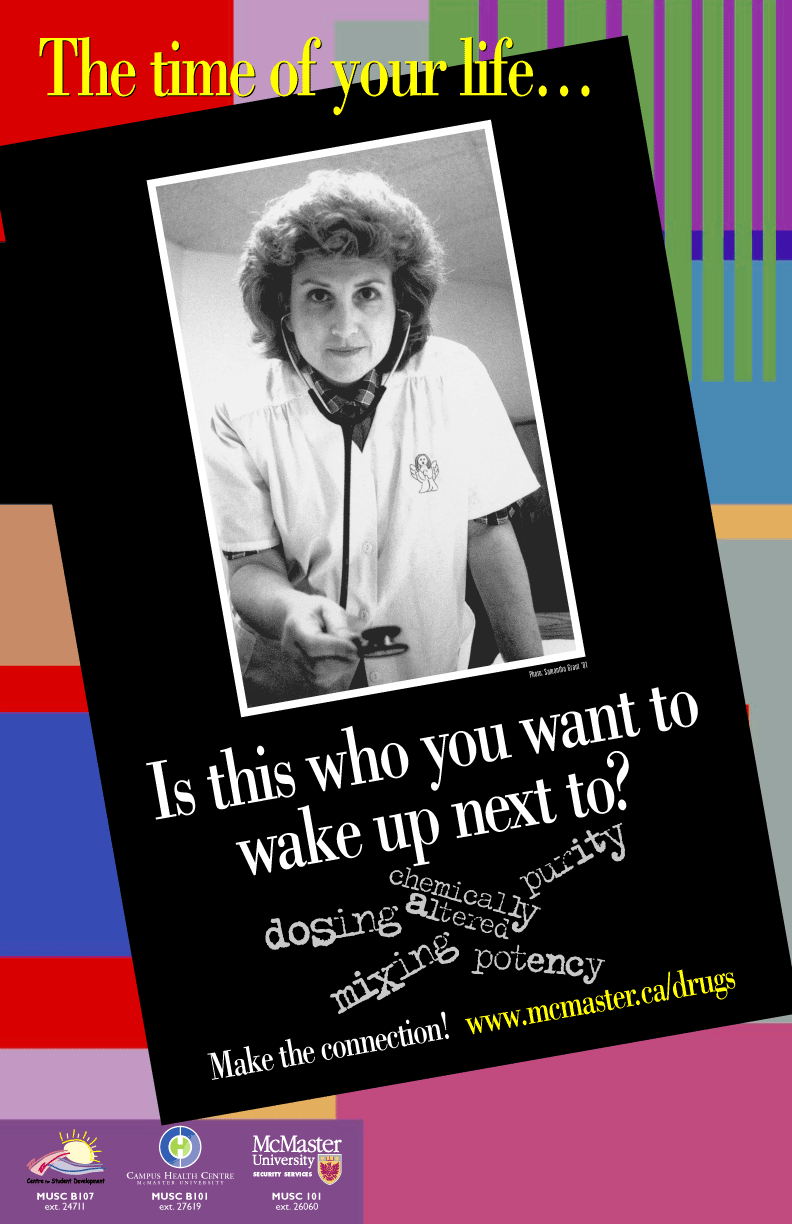 The Time of Your Life, A Natural High
Our CD is now available as an MP3 for you to download.
The University Experience! Independence, freedom, new friends, great times! Most of you do NOT use DRUGS. Use this power to show friends you don't need drugs to have a good time and experience a NATURAL HIGH!! Exercise caution whenever you exercise your right to party! Stick around to enjoy it!
Drugs are becoming more of a concern on University campuses. Here at McMaster, we have decided to join forces and supply students with knowledge and alternatives to drugs use.
The Time of Your Life program was created through partnerships with Campus Health Centre, Centre for Student Development and McMaster Security Services. This partnership was created because each of these departments are directly involved with effects of drug use on campus.
The main message of this program reinforces individual choice and responsibility as part of a growing independence. Students make use of legal and illegal substances for a variety of personal reasons. The core reasons include relaxation/stress relief, social acceptance/peer influence, as well as thrill seeking. We recognize the fact that "getting high" is a response to a genuine need for relaxation and stress relief. Alternative choices and education are available through this program.
This drug education program is funded by Student Affairs with funds collected through McMaster University Student Code of Conduct fines.