"Bertrand Russell's Odyssey"
A major multimedia exhibition of art and memorabilia from the Bertrand Russell Archives opened in the McMaster Museum of Art on 12 November 2000 and ran until 14 January 2001. "Bertrand Russell's Odyssey" marked the launch of the Bertrand Russell Research Centre. Write for a copy of the exhibition's elegant keepsake brochure, prepared by Carl Spadoni and Sheila Turcon. There is also an exhibition catalogue, prepared by Sheila Turcon.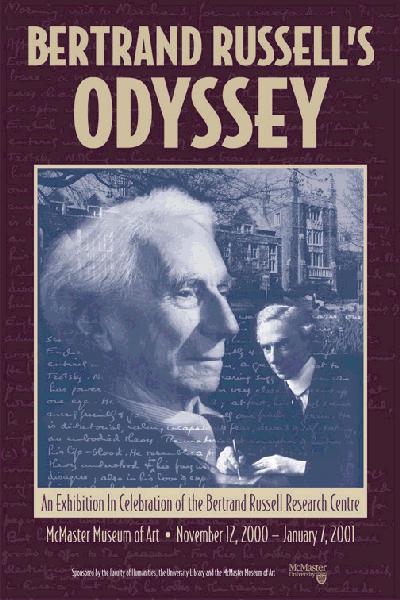 Last updated 10 October 2014 by Kenneth Blackwell.