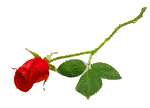 Robert H. Johnston
Professor Emeritus
History
October 19, 2005
Robert Johnston was a member of the University community for thirty years. Born in Toronto in 1937, Bob graduated with a BA from the University of Toronto in 1959. He continued his work at Yale University, where he graduated with a PhD in 1966. Appointed an Assistant Professor at McMaster University in 1969, Bob retired in 1999, after serving as Chair of the Department, and as Acting Dean of the Faculty of Humanities. Bob Johnston's New Mecca, New Babylon, published in 1988, on Russian emigres in France received the McMaster University Humanities prize in 1989. He also served as President of the Faculty [University] Club. He was an admired teacher, exemplary citizen, vivacious and entertaining companion, whose wit will be treasured by all who know him. His gallant struggle during the final illness was a lasting gift to his many friends.
The following remembrance was delivered at a memorial service on October 27, 2005
I was invited to say a few words about Bob's contributions to the History Department. But I took it upon myself to ignore this assignment, having discovered that I don't remember enough of the facts and lack the time to look them up. Anyway, I would likely have ended up with a bland tribute to my good friend and colleague who was many things in his time, but never bland. So here goes, very briefly, with something entirely different.
Bob was a special person because he was such fun to be around. He enjoyed telling stories, many against himself, often involving narrow escapes from the consequences of some moderately embarrassing behaviour. In one instance he was busy pouring a bottle of a colleague's undrinkable homemade wine down the sink in the men's washroom on the sixth floor, when who should put in an appearance but the winemaker himself. "Oh," said Bob, quick as ever on the draw, "I left it too long in the sun and it has turned vinegary."
Bob was not a data man, but rather a masterly exponent of the written and spoken word. A true humanist. He had one of those jackdaw minds that pick up languages effortlessly but have trouble with simple arithmetic. A slightly idiosyncratic offshoot of this was the importance he attached to correct grammar and syntax and accurate translation. When we visited him in his apartment in Paris during his first sabbatical, I asked him what the previous tenant — a Japanese gentleman — had been like. He replied that the man had an imperfect command of the French subjunctive and left it at that. Of course the happy hunting ground for any collector of linguistic atrocities was eastern Europe before the collapse of the Soviet Union. Many examples were to be found in menus or in notices on the back of hotel room doors. Bob carefully filed away the best of them, including the instruction by a stewardess on Air Bulgaria: "Eat grappa. Plovdiv says go away."
As a fellow-traveller, so to speak, he was a fund of endless recondite information. We could scarcely pass a signpost without learning that this was the village where Joan of Arc was born or the church where the heart of James I and VI (or was it James II?) was buried. But this kind of guidebook omniscience was combined with professorial absent-mindedness. Take the case of the overnight train from Paris to Lisbon. As they pulled into the terminus Bob commented to a fellow passenger, "Ah! Lisboa." "No, no señor — Madrid!" He had boarded the wrong section of the train. Bob liked this story, partly I think because it gave him the chance at a full-blooded Spanish pronunciation of Madrid. Upon his return from another trip to Europe, his occasional impulse to indulge in mimicry backfired. When asked by the Immigration officer at Pearson where he lived, he replied: "'amilton". This so infuriated the man, a French Canadian, that Bob landed on the first bounce in the room where they do strip searches.
Bob went to school in England, an experience he seldom mentioned except to deplore the food and the weather. But surely those grim years of postwar austerity and adolescence must have had some lasting impact. I think myself that his schooldays gave him his fondness for wicked satire, incisive writing and public schoolboy tomfoolery. Those were the very qualities that characterized the British magazine, Private Eye, in its heyday in the 1970s. There was nothing remotely Canadian about the Private Eye mentality, yet Bob devoured every issue, especially the letters purporting to have been sent by Denis Thatcher to his old friend Bill at the Daily Telegraph. His enthusiasm was reflected in, of all places, our departmental minutes, which he had unexpectedly volunteered to take. Members, apparently, did not adopt proposals — instead "a low ululation was taken by the chairman to signify consent". A female dog, Charlotte, was reported present at one meeting, though not identified in quite those words. And so on. All very sophomoric, no doubt, or, in today's jargon, inappropriate. I had a queasy feeling that the Dean might not be amused but I was prepared to argue that the minutes simply reflected the department's well-known reputation for tolerance and congeniality. Better that than being at each other's throats, as was reported to be the case in other departments not unadjacent to our own.
Finally, I hope you will forgive the random nature of my remarks. Everyone in this room already knows that Bob was a man of cosmopolitan tastes, a dedicated teacher and scholar, and a great companion. He was also very generous, though sometimes hesitant to spend money on himself. He found a home in 'amilton and I never heard him hanker for Toronto or anywhere else. I like to think that Hamilton repaid him when the time came with excellent medical care. He had kind words even for the Hamilton Street Railway. I will always remember his last visit to us only a few weeks ago when he sat in a comfortable chair after dinner and sang along to our recording of The Magic Flute — in impeccable German, naturally.
Dr. John P. Campbell
Dr. Johnston served on six MUFA Executives between 1984 and 1997.]