Honorary Member
The Alumni Association also recognizes the outstanding service of those who are not alumni. Honorary membership in the Alumni Association may be granted to any person who is not otherwise a member of the Alumni Association for unusual contribution to the Association or the University. It is also granted to anyone who has received an honorary degree from the University. Click here to submit a nomination for an Honorary Member.
2011 Honorary Membership Recipient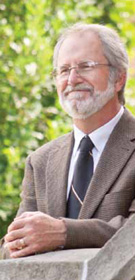 Patrick Deane
Patrick Deane is the seventh President and Vice-Chancellor of McMaster University. Since commencing his five-year term on July 1, 2010, Dr. Deane has been an active participant in the Alumni Association. As a proud new member of the McMaster community, he has spent time getting to know the University's alumni and he recognizes the value of alumni engagement at McMaster.
Deane was born and raised in South Africa where he studied English and Law at the University of Witwatersrand. He immigrated to Canada in 1978 and studied English Literature at the University of Western Ontario, earning his M.A. in 1980 and his Ph.D. in 1985. He has taught in the Departments of English at the University of Toronto and at Western.
In 1988, Deane was awarded the John Charles Polanyi Prize for Literature. He was appointed the vice-president (Academic) at the University of Winnipeg in 2001 and became acting president in 2002. He came to McMaster from Queen's University, where he served as vice-principal (Academic) from 2005 to 2010.
Deane has demonstrated a sincere dedication to the McMaster community since he became President, making him a clear candidate for an Honorary Membership.
2007 Honorary Membership Recipients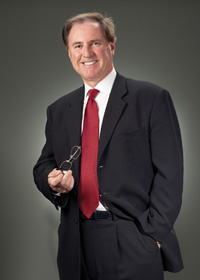 Ron Foxcroft
Ron Foxcroft is Chairman & CEO of Fluke Transportation & Warehousing, a Hamilton-based trucking company, and Chairman, Founder & CEO of Fox 40 International Inc., a manufacturer of athletic products, including the Fox 40 Pealess Whistle designed by Ron and now sold in 140 countries and endorsed by almost all major sports worldwide, including the NFL, CFL, NHL, NCAA and the NBA.
A basketball referee at McMaster in his early days, Ron Foxcroft went on to be the NCAA's only Canadian basketball referee and he officiated international basketball games in more than 30 countries, including the gold medal basketball game in the 1976 Montreal Olympics. Today, he is the only Canadian Evaluator – Observer of Referees working for the National Basketball Association (NBA).
Currently, Ron is Chair of the McMaster Campaign for Athletics & Recreation and has been a member of the Business Advisory Council, the Board of Trustees and the Board of Governors. He has volunteered his time to ensure McMaster has the necessary funds to grow and achieve its goals. Contributing to many integral committees and events, Ron has been a dedicated and genuine enthusiast of the Univeristy.
Inducted into the Hamilton Gallery of Distinction in 2005, awarded an Honorary Doctorate of Laws Degree from McMaster in 2001 and selected as Hamilton's Distinguished Citizen of the Year in 1997, Ron has been deservingly recognized for his support of McMaster and the Hamilton community. He has also been named by Profit Magazine as one of Canada's Top 10 Entrepreneurs of the Decade, among a long list of national and international honours.
Honorary membership in the Alumni Association is a tribute to the high regard in which Ron Foxcroft is held by McMaster's alumni and for his years of support of the University through personal involvement.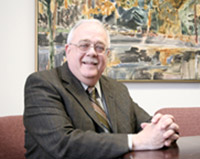 Fred A. Hall
Fred A. Hall is the Associate Vice-President (Academic) at McMaster University and has been a faculty member for 34 years. Beginning in 1980 he was appointed to several administrative positions, including Chair of the Department of Music, Associate Dean of Humanities (Studies), Acting Dean of Humanities and, for the past ten years, Associate Vice-President (Academic). Along the way, Fred served as a member of countless departmental, faculty, university and community committees, chairing many of them, with a focus on undergraduate education.
During his early years in the Department of Music he conducted choirs and taught various history, theory and research methods courses. While Chair of Music, a position he held for six years, he organized numerous concerts and several major music festivals. The largest event, The Haydn Festival, involved every major performing ensemble in Hamilton in a nine-day celebration of concerts and lectures in various venues throughout the city and featuring local, national and international performers.
Fred Hall's major research interest is Canadian music. He was a member of a team of researchers who produced a 25-volume anthology of Canadian music.
He is married to Sharyn Hall, who taught music courses at McMaster for many years and who is now the Parish Vicar at St. Luke's Anglican Church in Burlington. They have two sons, Matthew and Elliott.
Fred A. Hall is regarded highly by the McMaster Alumni Association, for his over three decades of support to the University and is a deserved recipient of Honorary Membership.
2006 Honorary Membership Recipient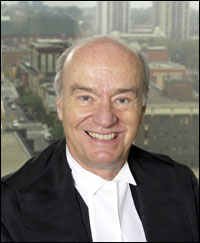 John F. Evans, Q.C.
John F. Evans, Q.C. joined the President's Club Executive Committee in 1984 and continued as Chair for 12 years from 1988 to 2000. John spent many years encouraging alumni members and Hamilton community leaders to support the financial needs of the university. He gave many hours of his volunteer time and generosity to ensure McMaster had the necessary funds to grow and achieve its goals. He continues to be a great supporter of McMaster.
John is Hamilton born and raised. John obtained his B.A. at Trinity College, U of T, 1960; his Osgoode Hall LL.B., 1963; and was called to the Bar in 1965. John has practiced civil litigation advocacy for over 40 years - 25 years at Evans Philp and 15 years at his firm, Evans Sweeny Bordin. John is a court room advocate. His distinction has been recognized by his peers - he is a Fellow of the American College of Trial Lawyers; a Past President of The Advocates' Society of Ontario and the Hamilton Law Association. He is rated by Best Lawyers in Canada, by L'Expert, and by Martindale-Hubble as a premier litigator in several areas of civil practice.
After his service to the President's Club John was the founding chair of the Sopinka Cup Society (moot court), the national recognition of the late Justice John Sopinka. John has chaired the Hamilton United Way legal campaign, which has raised donations by lawyers from $3,000 in 2001 to over $90,000 in 2005.
Honorary membership in the Alumni Association is a tribute to the high regard in which John F. Evans, Q.C. is held by McMaster's alumni and for his years of support of the University through personal involvement.
Other Honorary Members include:
Henrietta Alderson '91
Rev. Allison Barrett
John P. Evans '92
Kenneth Fredrick '80
Bill Fowler '02
Peter J. George '96
Marilyn Hawkrigg '00
Rudy Heinzl '97
Mary Keyes '81
Alvin Lee '89
Alfred Oakie '93
Leslie A. Prince '78
Lloyd G. Reeds '91
Sheila Scott (MacIver) '83
John G. Sheppard '88